13 Jun 2021
Miki Oca: "This is a great test before the upcoming Olympic Games"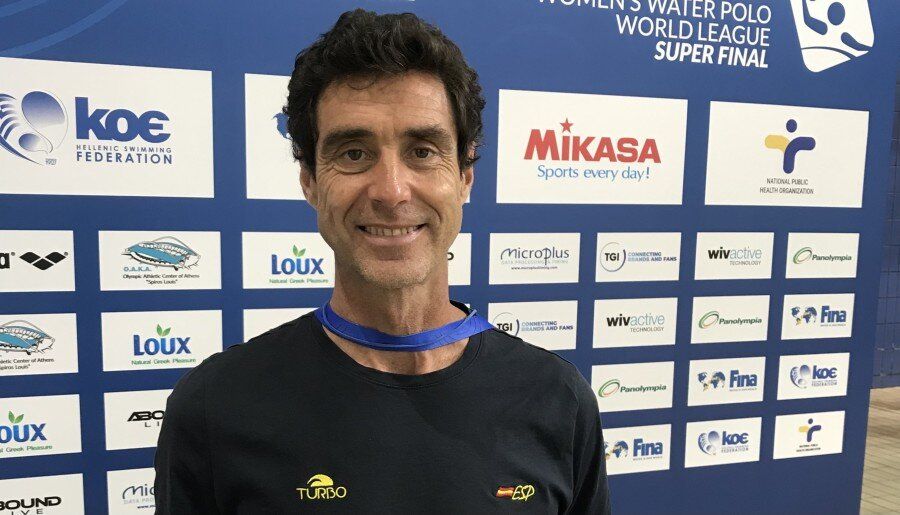 Spain is one of the top teams in the world in women's water polo in recent years. She won the world championship in 2013, while she was crowned as the European champion in 2014 and 2020.
It is a group of people that is always in the top competitions playing a leading role. The Spanish team is led to success in recent years by Miki Oca. The Spanish Coach spoke at the press office of the event and referred to the goals of his team that in addition to the Athens event will participate in the Tokyo Olympics that follow in a month in Tokyo.

"Globally in water polo there are very good teams with great players and capable coaches. Every event starts from scratch for all countries. It does not matter what you have done in the past. You have to be completely focused on the goal in front of you".

The experienced coach also spoke about the Super Final of World League in Athens:

"We are in Greece without problems. All the players are here. This is a great test before the upcoming Olympic Games. It is an important and crucial step, the last before Tokyo. This tournament is also a criterion for qualifying for the 2022 World Championship in Fukuoka, Japan. This is an extremely interesting tournament where you can see and improve important things for Tokyo. It's my first time here and I'm impressed. It is an extremely beautiful and quality pool".
The main goal for the Spanish team is to play an important role at the Tokyo Olympics. So ther is a big question mark: Who can beat the United States team and be on the top of the podium?
"It is extremely difficult. USA has been at the top for 15 whole years. They work extremely well, have a very good coach, a great system and great athletes. In Europe there are six teams that are at a high level, have small differences between them and are capable of beating USA. These are Greece, Italy, the Netherlands, Hungary, Spain and Russia. They all fight on the same level. These teams can beat USA, but they need to make a perfect game to have some hope of winning. It's extremely difficult".