14 Jun 2021
Excellent premiere for team USA against the host country!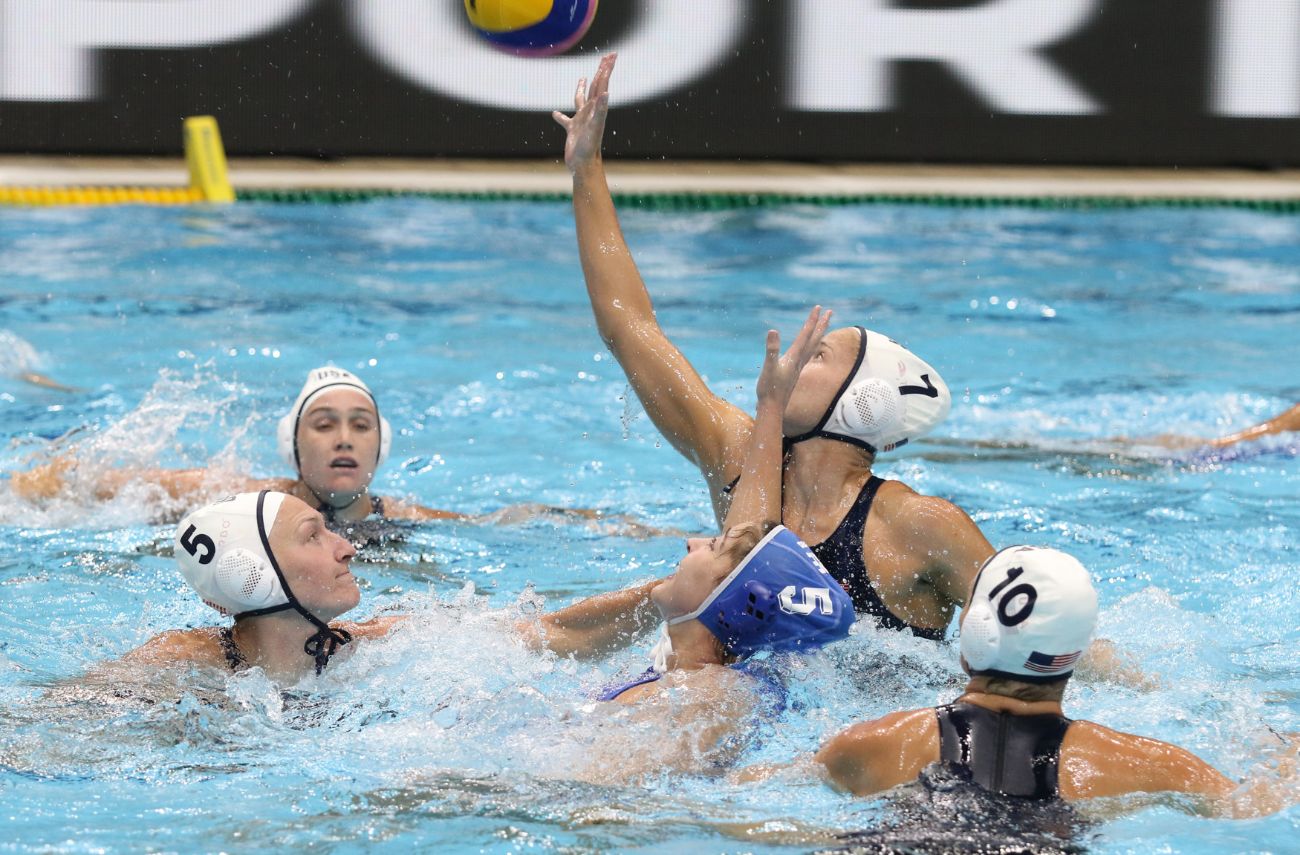 The absolute dominator of the World League competition, the USA National Team, started its obligations in the Super Final of Athens in a positive way. USA prevailed of the host country, Greece, with a score of 16-9 in the premiere.
Adam Krikorian's team with defence as a weapon managed to overcome the Greek obstacle of Theo Lorantos. The Greek coach had only 10 players at his disposal as Eleftheriadou, Ninou and Myriokefalitaki were penalized.
The MVP of the match was Madeline Musselman with three goals and an excellent performance. First scorer of the host country was Margarita Plevritou also with three goals.
Periods: 4-3, 4-2, 4-2, 4-2.
USA (Adam Krikorian): Johnson, Musselman 3, Seidemann 1, Fattal 3, Hauschild, Steffens 2, Haralabidis 3, Raney 1, Fischer, Gilchrist 1, Fisher, Williams 2, Longan.
GREECE (Theo Lorantos): Stamatopoulou, Tsoukala 1, Tricha, Plevritou Margarita 3, Xenaki 2, Patra, Tornarou, Plevritou Vassiliki 2, Plevritou Eleftheria 1, Sotireli.
Referees: ZWART Michiel (NED) | VOEVODIN Arkadiy (RUS)
Theo Lorantos (Greek National team coach):
"We knew that things would be extremely difficult in the first two games against the first and second teams of the world rankings (USA and Spain), especially when we have to play with 10 players, due to the punishment of three athletes. We have things to develop for the rest of the tournament. But when we need to take our chance in the games to move on, we will. We will prove that we can win. I have many expectations from this team. We are here not only for the future, but also for the present. We are waiting for our opportunity and we will move forward ".
The coach of the United States team, Adam Krikorian, praised the Greek team and refused to characterize the victory as easy:
"It was not easy at all for us to prevail, especially against such a quality team, such as the Greek one. Let's not forget that they played with 10 players, 2 of whom were goalkeepers. My team's goal is to stay on top of the world, but we are not alone in this effort. There are many teams that can overtake us. Specifically, I believe that 8-9 teams in the world can win a medal in major events. We have to work hard to stay on top. Many considered Canada's victory over Russia a little earlier as a surprise, but for me there is nothing to be surprised about anymore."