15 Jun 2021
Game Day 2: Canada is building confidence!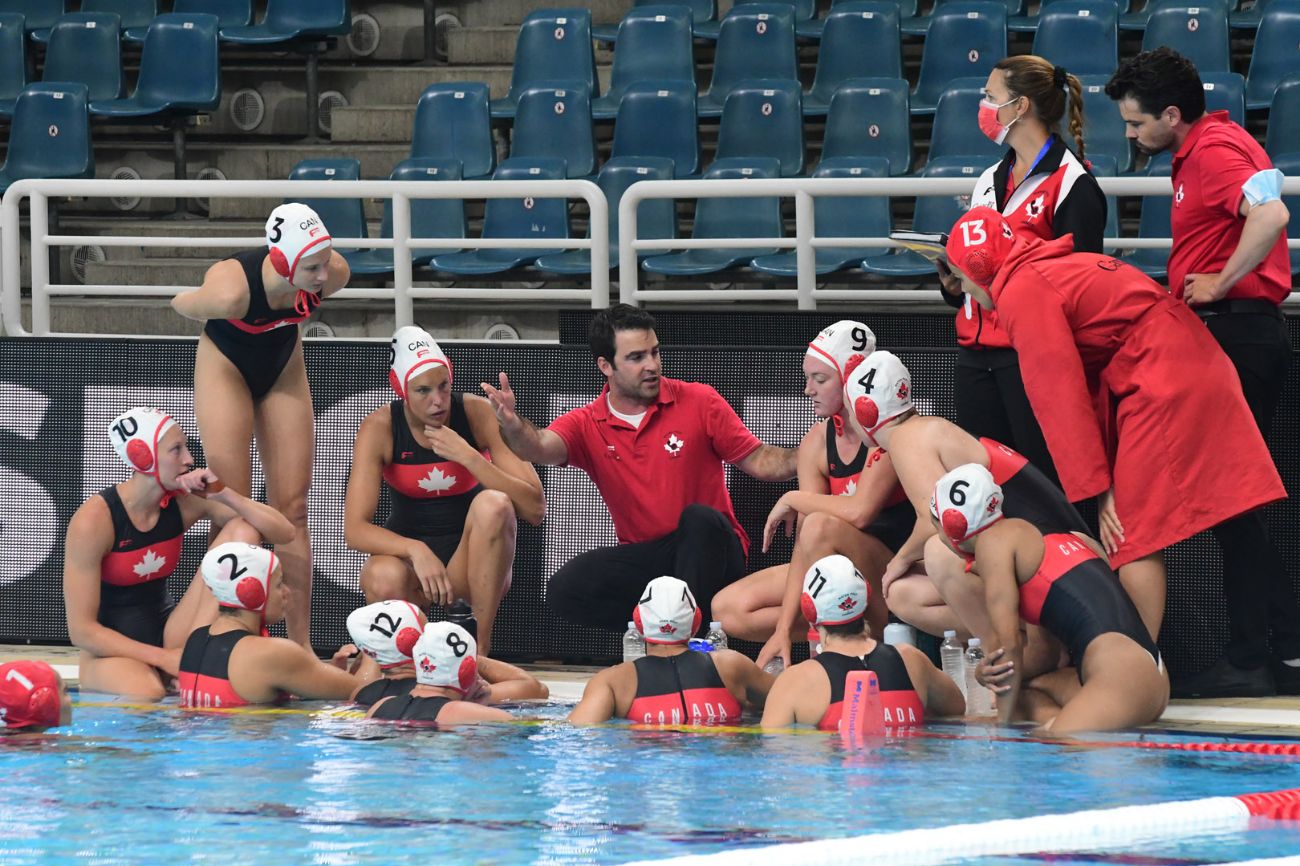 Second consecutive victory for Canada in the Super Final of the World League. David Paradelo's team played against a fighting team of Japan that made the game interesting.
The defense of Canada mainly in the second period of the match gave the lead to the Canadians at halftime (9-4) and then, despite the effort of Japan, the players of Paradelo took the victory (16-10).
Canada counts two wins in Group A, while Japan two defeats, however, shows signs of progress a few days before its participation in the Tokyo Olympics.
MVP of the match was Yumi Arima from Japanese team, despite the defeat of her team (5 goals).
Periods: 4-3, 5-1, 3-3, 4-3.
CANADA (David Paradelo): Gaudreault, McKee 1, Crevier 1, Wright 2, Eggens 3, Sohi 1, Bekhazi, Lemay-Lavoie 2, McKelvey 2, Christmas 2, Paul 1, La Roche 1, Vulpisi. 
JAPAN (Motomiya Makihiro): Miura, Arima 5, Inaba, Ura, Iwano, Koide, Hashida 1, Niizawa, Yamamoto, Kawaguchi 4, Tokumoto, Kudo, Shioya. 
Referees: OHME Frank (GER) | SPIRITOSANTO Darren (USA) 
Kyra Christmas (Canada Player): 

"I am excited to be in Greece again. It is my second home. I like the people and the culture of this country. I will meet in the coming days with the coach of Olympiacos, Haris Pavlidis and I want to return to Greece. I love the team and I believe that Mr. Pavlidis is a great coach.

Canada team has a goal in both Athens and Tokyo. It wants to win a medal. I estimate that this year at the Olympics all the teams will be competitive and will try to beat USA. It will be the most competitive tournament of the last Olympic Games ".
Canada coach David Paradelo added:
"We achieved our second victory in the tournament and we are waiting for each game separately. I estimate that tomorrow, Wednesday, in the match with Hungary, it will be a very nice and competitive game ".
The statements of the top player of the match, the Japanese Yumi Arima, caused a sensation:
"I am very happy for the title of the top player of the match. But I prefer to win the next game, this one against Russia. The goal of my team is the best possible preparation for the Olympic Games that will take place in my homeland. I want to claim a medal there."
The meeting was attended by the President of the Greek Swimming Federation Mr. Kiriakos Giannopoulos and the Ambassador of Japan to Greece, Mr. Yasunori Nakayama.